Folks have asked about my home studio setup. There's nothing very expensive –  here are the deets: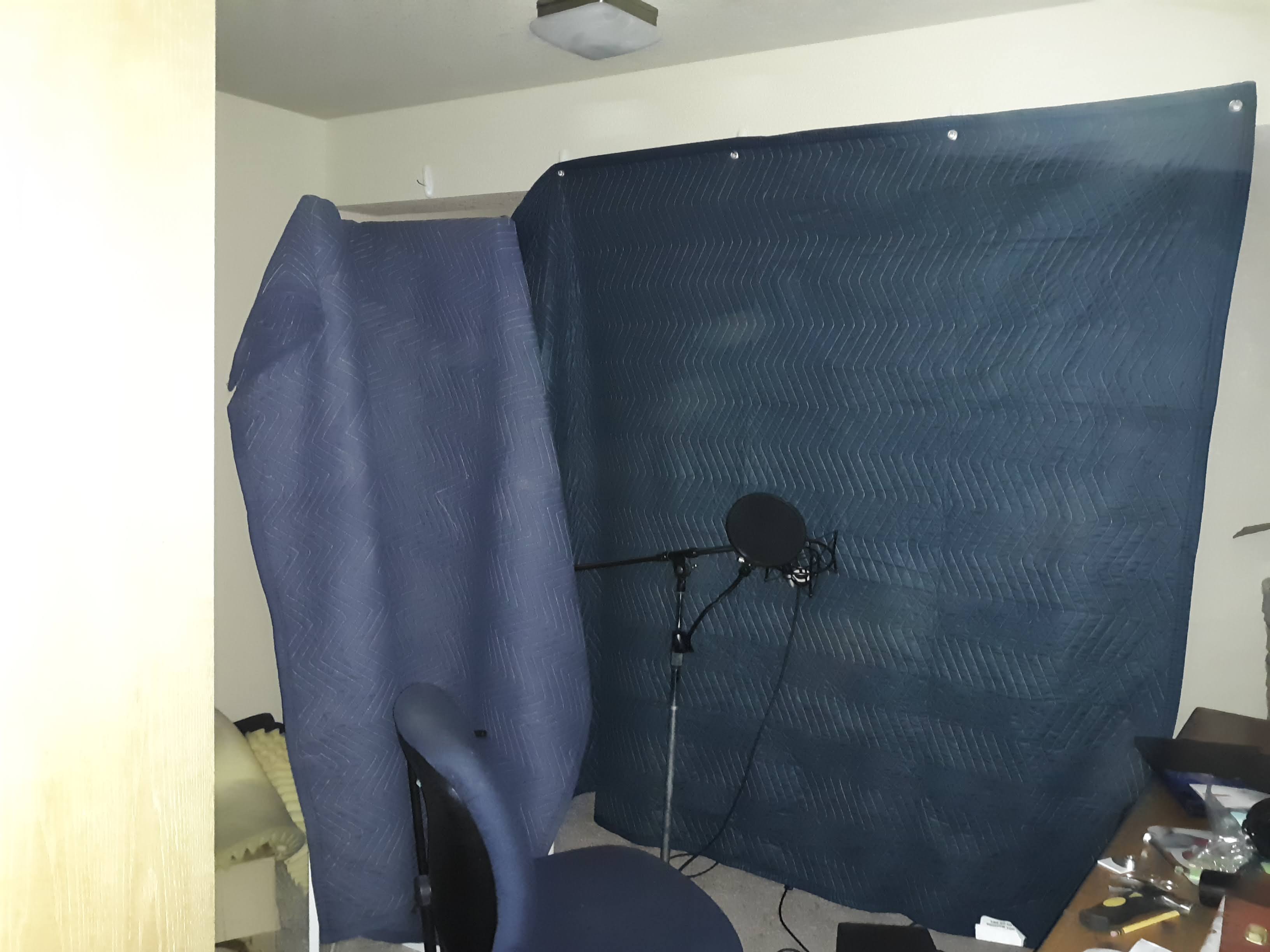 The room:  I got some moving blankets from Harbor Frieght (on sale, they are really inexpensive) and hung them to minimize sound reflections. I used grommets for holes in the edges and hung them from Command hooks. I've got a stand-alone wall divider and clamped another moving blanket over it. This gives me more flexibility with my space.
DAW: Reaper.  Only $60.  It's powerful, but not the most user-friendly. It can do just about anyt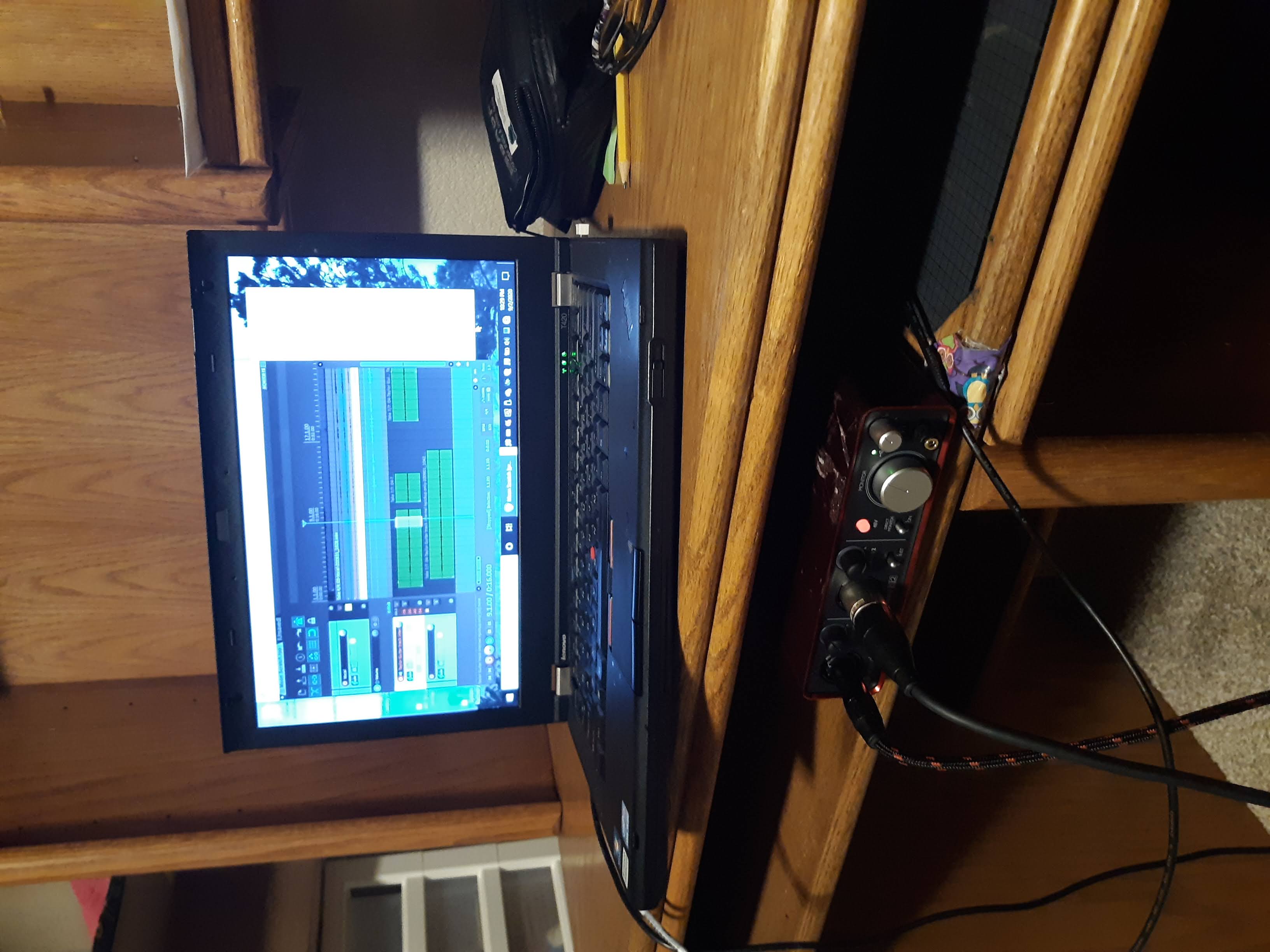 hing Pro Tools, Ableton, etc can do - but it might not be obvious.  It's especially good for comping - which is how I heard about it.  Also it doesn't require a powerful computer. https://www.reaper.fm/
An older referbished Lenovo ThinkPad.  https://www.amazon.com/gp/product/B07H6KXFC7/ref=ppx_yo_dt_b_search_asin_title?ie=UTF8&psc=1 
Focusrite Scarlett 2i2 Audio Interface - I got a 1st or 2nd gen from a pawn shop long time ago. https://focusrite.com/en/usb-audio-interface/scarlett/scarlett-2i2
Audio-Technica AT2020 Cardioid Condenser Studio Microphone, for vocals,  under $100. I got mine Amazon Renewed (aka referbished) 
Boseen Microphone Shock Mount Mic Holder - for vocals. Got to have a shock mount. Also pop filter.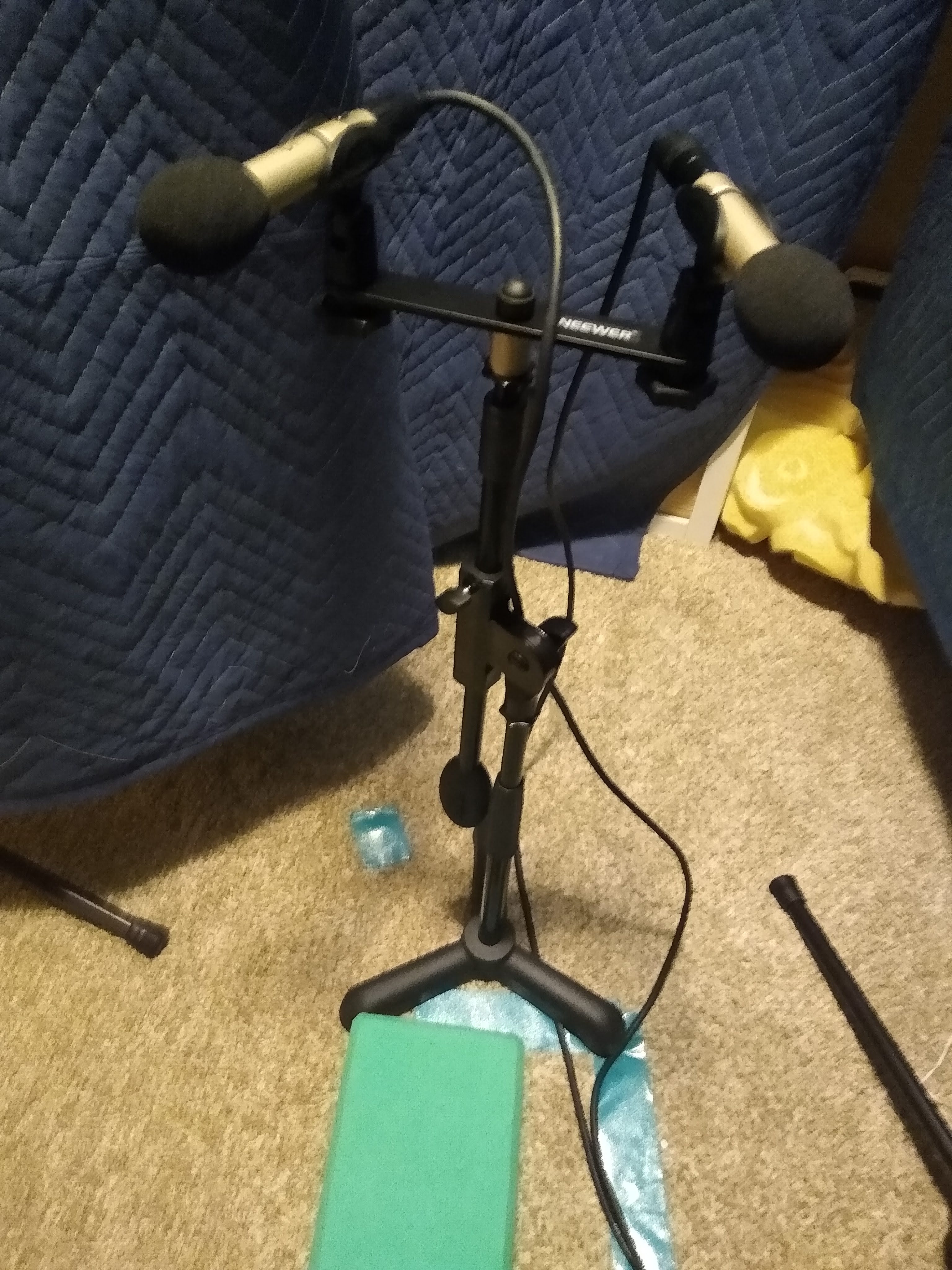 Behringer C-2 Matched Studio Condenser Microphones for instruments (guitar, cello)  $59 at Sweetwater w/ free shipping (but I had a $10 coupon - so look for coupons).  It comes with mic bar, but it was too small for me so I went with Neewer NW-036 Microphone Bar. 
Audio-Technica ATH-M50S Professional Studio Monitor Headphones - for recording and in-studio listening.  Amazon Warehouse - like new $65
Sennheiser HD 280 Pro Professional Headphones (Renewed) - for listening to mixes. Amazon Renewed for $77
Add a few mic stands, guitar stands, and some cables and there you have it - my studio!